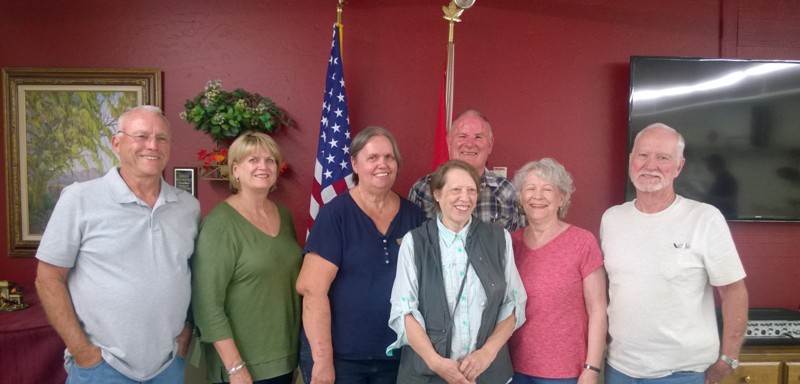 L-R: Dan Hampton, Johna Sharp, Kathie Chismar, Earl Munday, Kathleen Wissinger, Aggie Forsyth, Larry Thoma
Dreamland Villa has 7 elected residents who VOLUNTEER their time to oversee the business and needs of the community. This group works diligently to manage business affairs, clubs and activities, swimming pools, building and grounds maintenance, monitoring community complaints (under Maricopa County guidelines) and all the day to day needs of Dreamland Villa. The Board has a Study session the first Wednesday of the month in preparation for the meeting the second Wednesday from October through May. All Study sessions and meetings are now at 6:30pm in Read Hall. All residents are invited to attend however, you must show your "kee card".
Officers
| | | |
| --- | --- | --- |
| President | Johna Sharp | |
| Vice President | Earl Munday | |
| Secretary | Kathie Chismar | |
| Treasurer | Dan Hampton | |
Board of Directors
Term Expires
Kathie Chismar
2021
Mary Newkirk
Resigned July 7, 2018
2021
Johna Sharp


[email protected]

2020
Kathleen Wissinger
Interim
Earl Munday
Effective April 4, 2018
Interim
Larry Thoma
Effective April 4, 2018
Interim
Lynn Campbell
Resigned July 7, 2018
Interim
Dan Hampton
Effective Aug. 29, 2018
Interim
Aggie Forsyth
Effective Oct. 10, 2018
Interim
Donna May was elected to a three year term but resigned in March, 2018
Terms expire on March 31.