This section is designed to provide a quick reference to many topics that have come up in discussions. We hope to expand the topics as time permits.

Click topics with a [+] to expand.

Dreamland Villa is a 55+ community. It does not have an HOA. Instead the administrative needs are handled by Dreamland Villa Retirement Community.


Dreamland Villa has about 3,000 dwelling units in 18 sections. There are several areas with apartments. The homes were built from 1958 to 1974.

Most all activities are organized and put on by volunteers. Consequently, a person needs to offer to organize and conduct an activity or event for it to happen. The office staff coordinates scheduling of facilities; maintains the calendars on the website and sees that the calendars appear in the Citizen newspaper.

More information about activities

In 2002 and 2003 an attempt was made to create an HOA in some of the sections of Dreamland Villa. A group of residents were opposed and sued. Dreamland Villa lost the law suit and the HOA that had been created was removed. It was an expensive law suit.

2010 Court of Appeals determination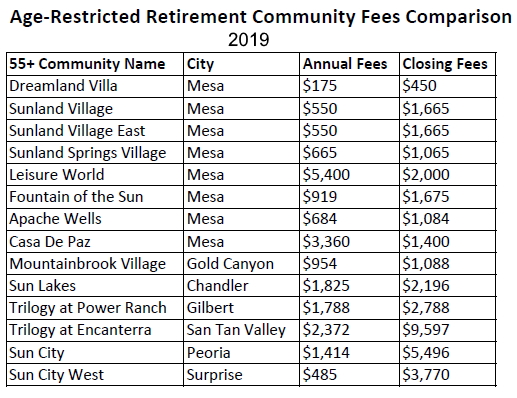 CC&Rs commonly refers to Declaration of Covenants, Conditions, and Restrictions. It describes the rules of an HOA community. We have a similar document called Declaration of Restrictions which a new property owner should receive from their Title company. The Declaration of Restrictions is specific for a section and they vary between sections.


Dreamland Villa Retirement Community (DVRC) is a non-profit corporation. It maintains the common properties in Dreamland Villa and maintains the 55+ age-restricted status the community has. Prior to 2017 it was called the Dreamland Villa Community Club.

55+ age-restricted community The 55+ age restricted status requires at least one person living at the residence be 55 years or older. It does not relate to ownership, only the people residing at the residence.


New Residents
There are many things that are important for new residents to know. This is a starter list.

Transfer Fee The transfer fee is a one time $400 fee paid at closing when a new buyer closes on a home in Dreamland Villa. The fee covers the administrative costs of identifying who is purchasing the home and who is occupying it.


Ownership and occupancy information must be updated every two years to maintain the 55+ status. The fee is not mandatory because we aren't an HOA. The sale of some properties requires as many as four responses to escrow companies and escrows that are opened often fall out of escrow. The fee prevents the need to have the income from annual fees absorb the cost.


County Island The land was purchased to develop Dreamland Villa before the City of Mesa had expanded East to the area and it was not annexed in. This makes Dreamland Villa (and many other areas) a "county island" surrounded by the City of Mesa.


Since we are not in the City of Mesa we do not receive city services such as fire protection, ambulance service and garbage collection, but also don't pay city taxes. See below for services available in Dreamland Villa.

Rural Metro Fire provides fire service to county islands. You must subscribe annually for fire protection.

Call Rual/Metro at (480) 627-6414 or (480)627-6200 for more information or visit their web site

www.rmfire.com

.

City of Mesa garbage collection is not available in Dreamland Villa. There are several private services that operate in the area.

There are many options for recycling covered

here

.

Rural Metro Fire provides ambulance service for county islands like Dreamland Villa. Ambulance service is not included with your fire protection subscription though. Billing is charged per ambulance request.


RV Parking RV's can be stored in the rear or side yard, but cannot extend into the front yard.


If a travel trailer, aircraft, boat, camping trailer, truck camper or motor home is located or stored outside of a garage or carport it shall be placed in the rear yard of the lot or side yard of the lot, but not within the required front yard except that for loading and unloading purposes may be permitted for a period of time not to exceed 72 hours. Such storage shall maintain a five (5) foot clear path around any structures. [Maricopa County Zoning Chapter 11, Section 1114.1.2.]


Licensed Contractors Contractors in Arizona are required to be licensed. Use this site, Arizona Registrar of Contractors , to do a background check of any contractor you are considering hiring.