Bookkeeper - Beverly Jackson
I am originally from St. Joseph, MI along the Lake Michigan southwestern
shoreline, migrating to northern Indiana in the early 1990's. I have been
a "snowbird" since 2011 and will become a full-time resident of AZ once my
park model sells in Indiana!
I have a son, daughter-in-law, and 2 little grandchildren (2 & 4) back in
Indiana, so I will be going back to visit from time to time! I enjoy
reading, crocheting, and sewing in my spare time, which seems to be sparce
as of lately.!!
This part-time bookkeeping position at Dreamland Villa has actually been
"fun", and I find the atmosphere here friendly and laid back! My
accounting background has been in the manufacturing and service industries,
where long hours, deadlines, and stress were unfortunately all too common.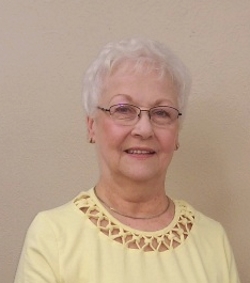 Beverly Jackson